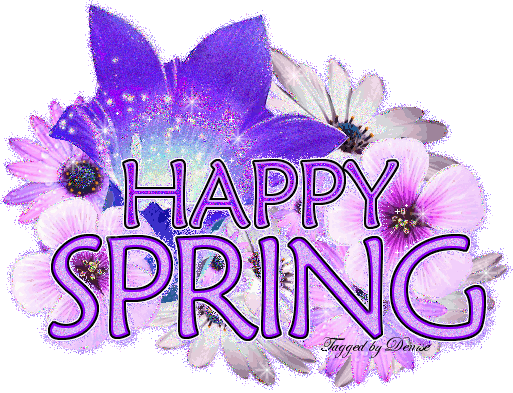 ~ Doktor Faustus ~
.



All images & copyrights belong to me. These images do not belong to the public domain. Found to replicate, reproduce, circulate, distribute, download, manipulate or otherwise use my images without my written consent will be in breach of copyright laws as well as contract laws (for which 3rd parties which are involved may take joint action with me against you). Please honor & respect creative licensing & do not steal my art or anyone else's. Please do not use this art without written permission from me. Thank you.
If you would like to host my Image on a blog contact me to get Express Written Permission to do so. A direct link back to my gallery from where you obtained the Image is required, with my name.
My art sales are powered by RedBubble.com. RedBubble offers a simple money-back guarantee, gold star customer service, and assures safe online transactions by using 128-bit SSL encryption – an industry standard. RedBubble accepts credit cards as well as PayPal.
Stisfaction Guarantee. XoXo.

.
Favorites: 18
Views: 739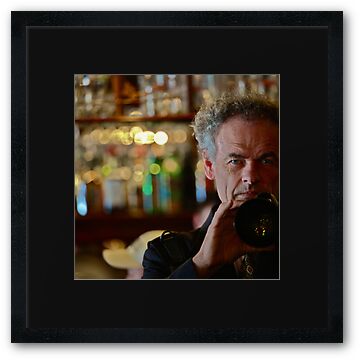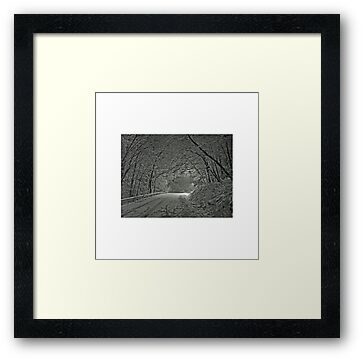 Best vieved large !!!
&&&&&&&&&&&&&
Views 557. Favs 17 . . Thank you so much !!!!
&&&&&&&&&&&&&&&&&&&&&&&&&&&&&&&&
WINTER . Bolechowice . Galicia. Poland.
My " White Christmas " wonderful remembers .
F E A T U R E D …… in group:
&&&&&&&&&&&&&&&&&&&&&&&&&&&&&&&&
Cee's Fun Artsy Friends Group. December.27.2010.
Amazing Challenge Entertainment . December.27 . 2010 .
Challenge Top Ten Winner , Inspired Art Group.
25 – 01 – 2011 .
Frame in Frame . 28 – 02 – 2011 .
&&&&&&&&&&&&&&&&&&&&&&&&&&&&&&&
&&&&&&&&&&&&&&&&&&&&&&&&&&&&&&&
Anno Domini . 2004.
Minolta A-1. * Wonderful remembers !!
I'm dreaming of a white Christmas,
With every Christmas card I write,
"May your days be merry and bright,
And may all your Christmases be white".
Andrew (Brown Sugar).
Thank you so much to all those who have viewed?favourited and left such wonderful and supporting comments ~ Andrew (Brown Sugar) Happy !!!! cheers and so warm cool hugs :)
Views 203 . Favs 18 . . Thank you so much !!!!
&&&&&&&&&&&&&&&&&&&&&&&&&&&&&&&&
Wonderful !!! HE A V E N !!! HEAVEN !!!
My dear friends !!! Yeah !! Muchissimas gracias!!!
with
WOOWS !!! and Ole !!!!!! Allegria :)
Merry Christmas Everyone
Poland is a country in Central Europe. Generally speaking, Poland is an unbroken plain reaching from the Baltic Sea in the north to the Carpathian Mountains in the south. Within that plain, terrain variations generally run in bands from east to west. The Baltic coast lacks natural harbors except for the Gdańsk-Gdynia region and Szczecin in the far northwest. The northeastern region, called the Lake District, is densely wooded, sparsely populated and lacks agricultural and industrial resources. To the south and west of the lake district, a vast region of plains extends to the Sudetes on the Czech and Slovak borders to the southwest and to the Carpathians on the Czech, Slovak, and Ukrainian borders to the southeast.
The country extends 876 kilometers from north to south and 689 kilometers from east to west. Poland's total area is 312,843 square kilometers, including inland waters. The neighboring countries are Germany to the west, the Czech Republic and Slovakia to the south, Ukraine and Belarus to the east, and Lithuania and the Russian province of Kaliningrad to the northeast.
Geographic coordinates: 52°00′N 20°00′E
[edit]Topography
The Kraków-Częstochowa Upland, also known as the Polish Jurassic Highland or Polish Jura (Polish: Jura Krakowsko-Częstochowska), is part of the Jurassic System of south–central Poland, stretching between the cities of Kraków, Częstochowa and Wieluń. The Polish Jura borders the Carpathian Mountains to the south, including part of the Carpathians of the Slovak Republic and the highland of Central Poland to the north, toward the Świętokrzyskie Mountains (Polish: Góry Świętokrzyskie).
The Polish Jura consists of a hilly landscape with Jurassic limestone rocks, cliffs, valleys and vast limestone formations, featuring some 220 caves. The relief of the upland developed since the Paleogene, under climatic conditions changing considerably. Its main component is a peneplain, crowned by monadnocks, rocky masses that resisted erosion, generated as hard rock on Late Jurassic buildup surrounded by less resistant bedded limestone of the same age. The Polish Jura is visited by roughly 400,000 visitors a year. Part of it belongs to the Ojców National Park, the smallest of Poland's twenty national parks, ranking among the most attractive recreational areas of the country.
Shaded relief map of Poland, 2000
The average elevation of Poland is 173 meters, and only 3 % of Polish territory, along the southern border, is higher than 500 meters. The highest elevation is Mount Rysy, which rises 2,499 meters in the Tatra Range of the Carpathians, 95 kilometers south of Kraków. About 60 square kilometers along the Gulf of Gdańsk are below sea level. Poland is traditionally divided into five topographic zones from north to south. The largest, the central lowlands, is narrow in the west, then expands to the north and south as it extends eastward. Along the eastern border, this zone reaches from the far northeast to within 200 kilometers of the southern border. The terrain in the central lowlands is quite flat, and earlier glacial lakes have been filled by sediment. The region is cut by several major rivers, including the Oder (Odra), which defines the Silesian Lowlands in the southwest, and the Vistula (Wisla), which defines the lowland areas of east-central Poland.
To the south of the lowlands are the lesser Poland uplands, a belt varying in width from 90 to 200 kilometers, formed by the gently sloping foothills of the Sudeten and Carpathian mountain ranges and the uplands that connect the ranges in southcentral Poland. The topography of this region is divided transversely into higher and lower elevations, reflecting its underlying geological structure. In the western section, the Silesia-Kraków Upthrust contains rich coal deposits.
The third topographic area is located on either side of Poland's southern border and is formed by the Sudeten and Carpathian ranges. Within Poland, neither of these ranges is forbidding enough to prevent substantial habitation; the Carpathians are especially densely populated. The rugged form of the Sudeten range derives from the geological shifts that formed the later Carpathian uplift. The highest elevation in the Sudeten is 1,602 meters, in the Karkonosze Mountains. The Carpathians in Poland, formed as a discrete topographical unit in the relatively recent Tertiary Era, are the highest mountains in the country. They are the northernmost edge of a much larger range that extends into the Czech Republic, Slovakia, Ukraine, Hungary, and Romania. Within Poland the range includes two major basins, the Oświęcim and Sandomierz, which are rich in several minerals and natural gas.
To the north of the central lowlands, the lake region includes the only primeval forests remaining in Europe and much of Poland's shrinking unspoiled natural habitat. Glacial action in this region formed lakes and low hills in the otherwise flat terrain adjacent to Lithuania and the Baltic Sea. Small lakes dot the entire northern half of Poland, and the glacial formations that characterize the lake region extend as much as 200 kilometers inland in western Poland. Wide river valleys divide the lake region into three parts. In the northwest, Pomerania is located south of the Baltic coastal region and north of the Warta and Noteć rivers. Masuria occupies the remainder of northern Poland and features a string of larger lakes. Most of Poland's 9,300 lakes that are more than 10,000 square metres in area are located in the northern part of the lake region, where they occupy about 10 % of the surface area.
The Baltic coastal plains are a low-lying region formed of sediments deposited by the sea. The coastline was shaped by the action of the rising sea after the Scandinavian ice sheet retreated. The two major inlets in the smooth coast are the Pomeranian Bay on the German border in the far northwest and the Gulf of Gdańsk in the east. The Oder River empties into the former, and the Vistula forms a large delta at the head of the latter. Sandbars with large dunes form lagoons and coastal lakes along much of the coast.
[edit]Drainage
Nearly all of Poland is swirled northward into the Baltic Sea by the Vistula, the Oder, and the tributaries of these two major rivers. About half the country is drained by the Vistula, which originates in the Tatra Mountains in far south-central Poland. The Vistula Basin includes most of the eastern half of the country and is drained by a system of rivers that mainly join the Vistula from the east. One of the tributaries, the Bug, defines 280 kilometers of Poland's eastern border with Ukraine and Belarus. The Oder and its major tributary, the Warta, form a basin that drains the western third of Poland into the bays north of Szczecin. The drainage effect on a large part of Polish terrain is weak, however, especially in the lake region and the inland areas to its south. The predominance of swampland, level terrain, and small, shallow lakes hinders large-scale movement of water. The rivers have two high-water periods per year. The first is caused by melting snow and ice dams in spring adding to the volume of lowland rivers; the second is caused by heavy rains in July.
[edit]Climate
Satellite image of Poland in February 2003
Poland's long-term and short-term weather patterns are made transitional and variable by the collision of diverse air masses above the country's surface. Maritime air moves across Western Europe, Arctic air sweeps down from the North Atlantic Ocean, and subtropical air arrives from the South Atlantic Ocean. Although the Arctic air dominates for much of the year, its conjunction with warmer currents generally moderates temperatures and generates considerable precipitation, clouds, and fog. When the moderating influences are lacking, winter temperatures in mountain valleys may drop to max −20 °C (−4 °F).
The spring arrives slowly in March or April, bringing mainly sunny days after a period of alternating wintry and springtime conditions. Summer, which extends from June to August, is generally less humid than winter. Showers and thunderstorms alternate with dry sunny weather that is generated when southern winds prevail. Early autumn is generally sunny and warm before a period of rainy, colder weather in November begins the transition into winter. Winter, which may last from one to three months, brings frequent snowstorms but relatively low total precipitation.
The range of mean temperatures is 6 °C (42.8 °F) in the northeast to 10 °C (50 °F) in the southwest, but individual readings in Poland's regions vary widely by season. On the highest mountain peaks, the mean temperature is below 0 °C (32 °F). The Baltic coast, influenced by moderating west winds, has cooler summers and warmer winters. The other temperature extreme is in the southeast along the border with Ukraine, where the greatest seasonal differences occur and winter temperatures average 4.5 °C (40.1 °F) below those in western Poland. The growing season is about 40 days longer in the southwest than in the northeast, where spring arrives latest. The hottest cities in Poland are Tarnów, Wrocław and Słubice.
The average annual precipitation for the whole country is 600 mm (23.6 in), but isolated mountain locations receive as much as 1,300 mm (51.2 in) per year. The total is slightly higher in the southern uplands than in the central plains. A few areas, notably along the Vistula between Warsaw and the Baltic Sea and in the far northwest, average less than 500 mm (19.7 in). In winter about half the precipitation in the lowlands and the entire amount in the mountains falls as snow. On the average, precipitation in summer is twice that in winter, providing a dependable supply of water for crops.
Warsaw