All images & copyrights belong to me. These images do not belong to the public domain.+ Found to replicate, reproduce, circulate, distribute, download, manipulate or otherwise use my images without my written consent will be in breach of copyright laws as well as contract laws (for which 3rd parties which are involved may take joint action with me against you). Please honor & respect creative licensing & do not steal my art or anyone else's. Please do not use this art without written permission from me. Thank you.
If you would like to host my Image on a blog contact me to get Express Written Permission to do so. +A direct link back to my gallery from where you obtained the Image is required, with my name


I have tremendous admiration for the this work !!!
I do hope you enjoy my art creativity :))))
Favoring is greatly appreciated ,
and will garner a response.
My work is also available as A4 and A3 giclée
prints !
PHOTOGRAPHS are available in LIMITED
EDITION PRINTS (5 to 7 pieces ONLY).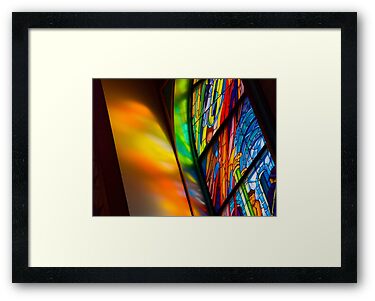 and will garner a response.
Purchases !!!!!!!!
are &&& F A N T A S T I C &&&
&&&&&&&&&&&&&&&&&&&&&&&&&&&&&&&&
F E A T U R E D……in group :
Religious Art & Photography Group . 4.oct.2010.
Art of Glass . 7.oct, 2010.
We just take pictures . 9.october 2010 .
Thank you my friends :
Vievs 380. Favs 16 .
The Bernardine (Brownriar) Church is situated at the very foot of Wawel Hill. Kraków's first Bernadine monks were recruited from among the audience who came to listen to St John Capistrano, an austere preacher who gave fiery sermons against sin and excess during his stay in the city. The original, Gothic church was utterly ruined during the Swedish Deluge (1655) yet was soon afterwards replaced by the current one
in the late 17th century. Walking up Castle Hill, we see how the church dome was set in its roof. It was situated so low – it does not exceed the height of the church façade – for strategic reasons so that artillery volleys from Wawel Hill did not damage prominent elements of the construction. It is worth turning your attention to the inside of the church where there is a baroque painting in the Chapel of St Anne presenting the dance of death and the mausoleum altar of St Simon of Lipnica. St Simon was a Bernardine friar who lived in the 15th century and who fell victim to the plague when rushing out to aid the sick. The monks have preserved his cloak to this day and it is believed to have healing powers
Minolta A – 200 . (¸.♥.. (¸.♥.. . ♥.. ¸¸.♥ ¨¯..♥