http://www.redbubble.com/people/andgoszcz/works...;
. These images do not belong to the public domain. . Please . Thank you.


When you photograph people in colour you photograph their clothes. But when you photograph people in B&W, you photograph their souls! ~Ted Grant


To contact me about portrait sessions or weddings please click the link above:
Andrzej Goszcz . Fotografia portretowa i ślubna.
http://www.wcct.republika.pl/ag/pl.html
God bless you each and every day with much love and Joy and wonderful inside and out !!
Favorites: 12
Views: 1776 !!!!!!. . Thank you!!!
Dear Friends Joyful New Year !!!
Yeah so goood !!!
so much !!!! so happy !!
&&&&&&&&&&&&&&&&&&&&&&&&&&&&&&&&

I do hope you enjoy my art creativity :))))
Favoring is greatly appreciated ,
and will garner a response.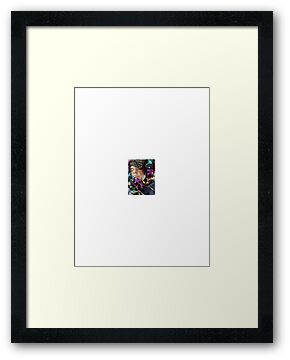 Purchases !!!!!!!!
are &&& F A N T A S T I C &&&
&&&&&&&&&&&&&&&&&&&&&&&&&&&&&&&&
F E A T U R E D …..in group :
Vintage Art Story book . 22-09-2010.
Wonderful Feature . 17.09. 2010.
Live , love , dream . 18.09.2010.
50+GROUP. 24.sept.2010 .
Top 10 in a challenge in Vintage Art Storybook. 4. october 2010.
Photographers Self Portrait . 14.october 2010.
View 962 . Views 12 . Hurra !!! thanks !!!!!!
☼Chookas!☼ ☼Chookas
☼
☼Chookas
☼☼Chookas!☼
Last Tango in Paris . Model: Brown Sugar .
http://www.youtube.com/watch?v=nvvh46t2jug&...
Paul (Marlon Brando), a middle-aged American hotel owner mourning the suicide of his wife, meets a young engaged Parisian woman named Jeanne (Maria Schneider) in an apartment both are interested in renting. Paul and Jeanne proceed to have an anonymous sexual relationship in the apartment, and Paul demands that neither of them share any personal information, not even their names. The affair goes on until one day Jeanne comes to the apartment to find that Paul has, without warning, packed up and left.
Paul later meets Jeanne on the street and says that he wants to start anew with their relationship. He takes Jeanne to a Tango bar and begins telling her about himself. This loss of anonymity disillusions Jeanne about the relationship and she tells Paul she doesn't want to see him again. Paul, not wanting to let Jeanne go, chases her back to her apartment and tells her that he loves her and wants to know her name.
Unbeknownst to Paul, Jeanne is holding a gun belonging to her late father she had pulled from a drawer. She tells him her name and the gun goes off inexplicably. Paul makes his way out of the room, sticks his gum under the railing and falls dead onto her balcony. The audience then sees Jeanne, dazed- muttering to herself that he was just a stranger who tried to rape her, reassuring herself that she did not know who he was in a rehearsal for questioning by the police.
Canon 40 D . Canon 70 – 200 mm f/4 L