When you step into the Paradise Valley's beech forests it is very easy to see why NZ was chosen to film the Lord of the Rings movies.
I loved the natural framing afforded by this fallen giant – at one stage there was a little bird perched there, but no, I wasn't quite quick enough!
The forest is deep and green and mysterious – the further in you go the quieter and more mystical it seems. This scene is only 50 or so metres from the edge of the forest yet I could have been worlds away from the bus and civilisation.
And I am honoured to have this work been featured in 'The Woman Photographer' group – 4 April 2011
Canon 1DsMkII & 24-105 L MkII zoom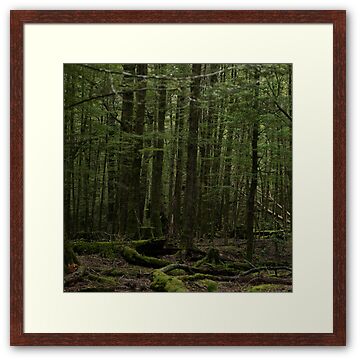 Paradise Valley, nr Glenorchy, south island, New Zealand