My work is available to continental american customers at my



gallery with many extra framing options.
I also have a gallery/shop at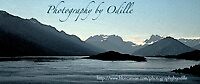 ---
on a glorious end of autumn day last May (2010).
While in NZ last time I added an overnight cruise in Doubtful Sound with Fiordland Cruises, and it was the best last minute addition to a trip ever.
It was their penultimate trip for the season before the boat we sailed in was replaced. Their boats are small (only 12 passengers and 2 crew) and it is a wonderful personal experience.
But this view was just breathtaking – hop out of the bus and walk to the lookout spot and it just takes your breath away.
H2/P20/80mm f2.8 lens
And I have been honoured to have this work FEATURED by the following group(s):
Your Country's Best