At the headwaters of Lake Wakatipu, Kinloch is the jump off spot for many of the famous tramps of New Zealand. It is also a photographer's paradise, with magical light on the lake almost every morning. In this shot the steely blues of the night are giving way to the pink and gold promise of a lovely new day.
Shot with Canon1DsMkII and 16-35 lens @16mm, f7.1, 1sec, 22 May 2010 @ 0523.
Some PP such straightened, dust spotted, and adjusted colour balanced but nothing added or subtracted.
Blue Dawn has scored 77 points for a Bronze Certificate in the Better Photography Magazine 2011 Photograph of the Year Competition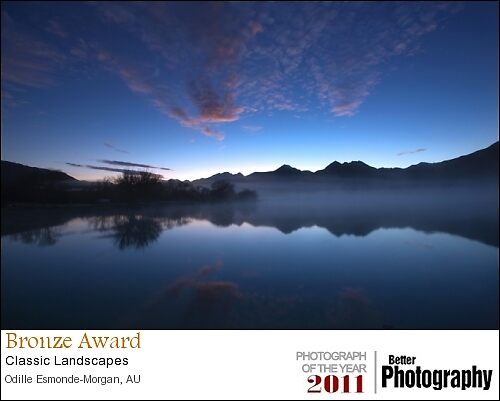 And it won the Reader's Image of the Month and has been published in the May edition of (the Australian) Better Digital Camera magazine. I'm thrilled to have won a very nice prize of 10×10 inch EX book from Asukabook (valued at over $300.00).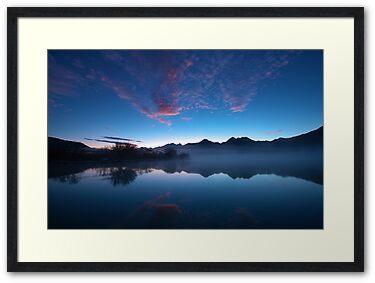 And I have been honoured to have this work FEATURED by the following group(s):
---
Photography Challenge Group and was a top 10 placegetter in their Low Light/Long Exposure Landscapes challenge*
Lakes and Inland Waterways
The Challenge Corner
Favourite PLACES You Take,Make or Paint
Waves and Fine Art waterscapes*
A love of Canon* – March 2011
Your Country's Best – 15 June 2011
The Landscapes of our World – 17 July 2011
And was a Top Ten Placegetter in the Out of the Blue Challenge on The Cat Raven Challenge Group – July 2011
---
Some other images from the same morning: