---
Follow me on Facebook
---
Redbubble- featured in:
1. Favourite Fantasy Creations
2. A Class of it's own art gallery
3. deviantsredbubblers (DA artists)
4. Alterned by Design
5. "Real" Life Artwork
6. Abstract Digital Art&Writing Group (ADAWG)
7. New Creations Of Beautiful Color
8. Art Up Close
9. the Love Of Eerie and Enchanting Artwork
10. Put Out Or Get Out
11. SoMBA Gallery → You can SoMBA, too! – sponsored by Solo Exhibition
12. DAC
13. Art Nouveau and the Arts & Crafts Movement
14. All Blends
15. Witches, Wizards and Warlocks
16. ! Inspired Art Group !
17. Romania
18. Published in Pink Panther Magazine
19. The Dark Side
20. Buyers Club
21. FANTASY & MYSTICAL Things formaly Spirit Psychic Peace
and more
Awards:
- top ten winner in Moody & Dark Challenge from All In, "Editing"- group.
---
March 2011 Juried Invitational Exhibition
_____________
I wonder what can really define a woman? Be refinement, grace and nonchalance? What is true femininity? Being aware of who you are, that you know you're attractive or that your unconscious feminine power?
A woman is beautiful from her simply comportment just by the fact of being unique, releasing a certain power about femininity.
Femininity is not just movement, but rather about the attraction that it radiates as a person. Anybody can be attracted to you, because of the the person who you are, because you're the one who stands out.
In the picture you can see the spirit behind the girl, who was attracted to her. It's as if he had waited a long moment to be near her, feeling her.Because she is the girl whose femininity is more special.
---
I tried to make an illustration of "beauty and the beast" something like that, and i was inspired just from my imagination and from the Nightwish's song – " Beauty and the beast "
█╟ Credits::
horrorvacui-stock | MadamGrief-Stock | mffugabriel-stock | mmp-stock | aTTes-Stock | Mithgariel\stock ||( all from ww.deviantart.com )
+ rest is all painted.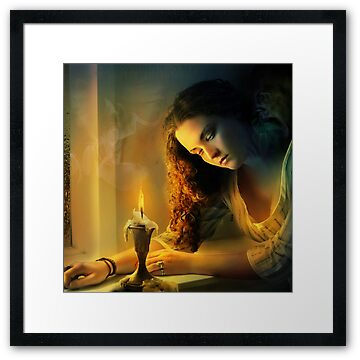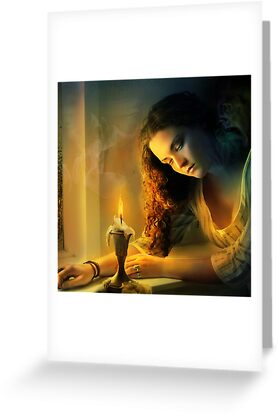 -- COPYRIGHT © NOTICE !——
All my artworks are copyrighted © Amalia Iuliana 2007-2011. All rights reserved ! You may not use,copy,edit my works under my written permission ! No publication unauthorised on other sites is not permitted !If u have any question send me an email.
---
______
Other web-sites where you can find me :
-deviantART
Digital account
Photography account
- hi5
- blogger (still working on it..)
- modelmayhem
- flickr
(not using it since a while.. )
If you have questions, you can contact me on my email address: catwomanamy@gmail.com