Taken west of Missoula, Montana, USA near the Clark Fork River in early June. As of July 21, 2012, favorited 46 times, featured 13 times, viewed 1120 times and 155 comments (including my replies). I uploaded the photo about 2 weeks ago. Thank you everyone.
The Red Fox – Vulpes vulpes is a year round resident of Montana. This was a very successful litter, possibly two litters. The kits, I counted about 16 in the area, were different sizes, but seemed playful and healthy. I saw two adults bring in gophers and squirrels while I was there.
See more of my Red Fox – Vulpes vulpes photos at this link
These are the first fox photos I have captured. Very fun!
See another photo of this fox litter

Canon EOS 7D, Canon EF500mm f/4L IS USM with tripod
1/640s, f/4.0, ISO: 400, 500mm
Featured in July 2012: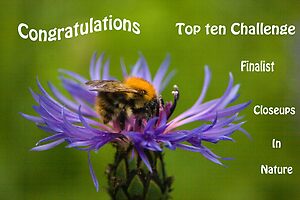 Featured June 2012: