Taken in September west of Victor, Montana USA.
Canon EOS 40D 1/400s, f/5.6. ISO:500
Lewis called this bird, "the small brown pheasant" and he said it was "booted" or feathered to the foot. Actually, the feathers don't quite reach the foot. If you have been in the woods and heard a drumming sound in the spring, you may have heard a male Ruffed Grouse performing his mating ritual. To identify the Ruffed Grouse, look for the fan-shaped, banded tail and dark ruff-like feathers on the neck. No other grouse has these attributes. They need brush and cover like you see in this photo to survive.
Read more about it in my article about Ruffed Grouse.
Printed in Montana Rural Magazine April 2012 issue, page 22
Featured Nov 22, 2010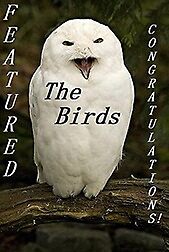 Featured June, 2011

Featured Jan 11, 2012
Featured Jan 27, 2012
Featured in newsletter of Montana Natural History Center for May 2012