This is a close up of a yellow Sunflower with water droplets on its petals taken on a black background. For more sunflowers and other floral images and cards please visit my portfolio, thank you.
Taken with my Olympus E500.
Viewed 178 times on the 15th November 2010.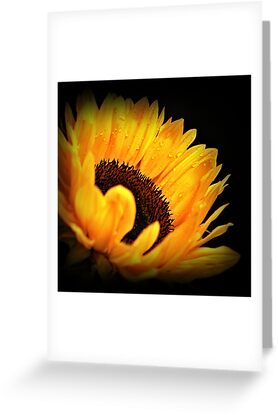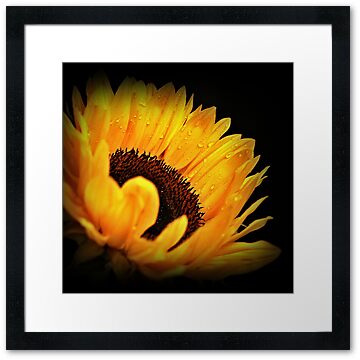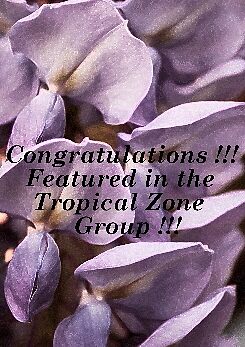 Congratulations! Your beautiful image has been Featured in A Class of Its Own Art Gallery on 18.11.2010.