BEST viewed enlarged
All images © Angela L Walker, all rights reserved. Please DO NOT PIN any of my images on Pinterest.
195 views as of 6/21/2013
Featured in Collage with Traditional Mediums March 2013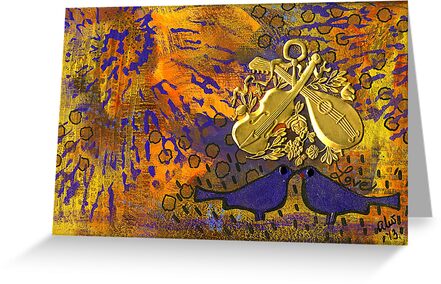 Love birds and sweet music…
mellow music and sweet wine…
a love token for my man.
Happy Valentine's Day!
So when Valentine's Day actually arrived, I had no gift for my honey… I was irritable because I had a terrible chest cold (which he gave me) and didn't know what to do. Back before Christmas, I bought this wooden box to paint for him as a birthday present but couldn't remember what I'd done with it. Long story short, I found the primed box and decided to paint it for him as a Valentine's gift… he really needs a man-box to put all the stuff he unloads from his pockets, etc. This is the top of the box I painted… he likes it! :)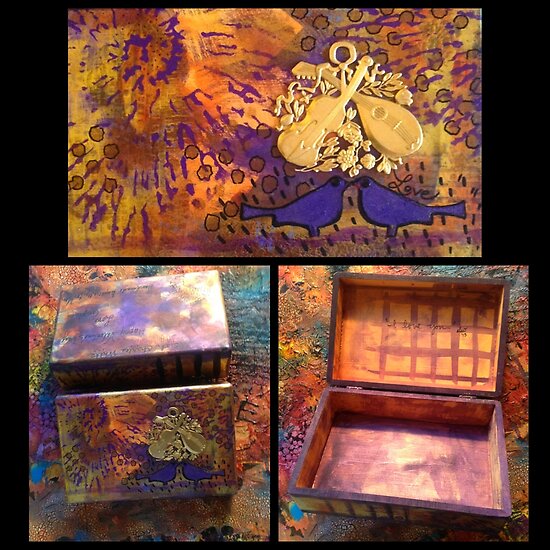 This was done using acrylic, watercolor, and ink on wooden box and embellished with a brass musical token.