BEST viewed enlarged
All images © Angela L Walker, all rights reserved. Please DO NOT PIN any of my images on Pinterest.
This is an abstract painting I did while people watching one day… I imagined eyes looking in and seeing things people least expected was showing up in how they lived LIFE.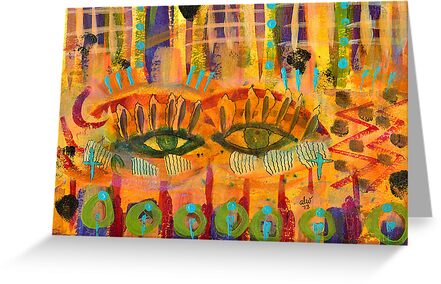 This mixed media painting (9″ × 12″) is made from acrylic, Inktense pencils, and FW acrylic ink on heavyweight Strathmore Bristol Paper.