BEST viewed enlarged
All images © Angela L Walker, all rights reserved. Please DO NOT PIN any of my images on Pinterest.
Featured in Collage with Traditional Mediums November 2012
Featured in Art Universe November 2012
Featured in The Group November 2012
As December approaches, I am reminded of the wonderful memories this month holds… the joys of good times with friends and family… the sharing of love and blessings. I painted a piece too large to scan so I share it here in three pieces: left, right, and middle… this is the middle portion.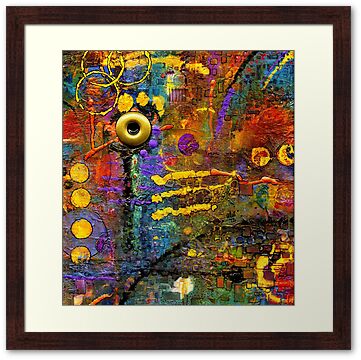 This painting was made using old lipstick, acrylic, tissue, brass, mica, and ink on the 20″ × 20″ gallery wrapped canvas.