BEST viewed enlarged
All images © Angela L Walker, all rights reserved. Please DO NOT PIN any of my images on Pinterest.
Featured in Art Universe November 2012
Featured in The Best of Red Bubble November 2012
Little girls are so sweet… I did this painting back in 1992 at the request of a group of teachers. The original design was painted on t-shirts and jackets; then later I made several versions on 11″ × 14″ watercolor paper. All of the originals in this series sold; this is the one I kept because Josh liked it best.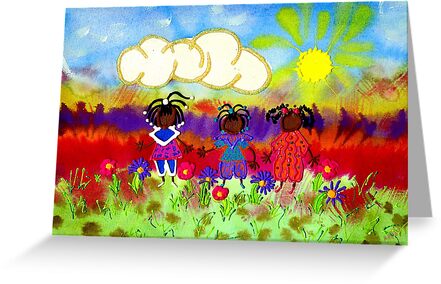 This is a mixed media painting (acrylic, gouache, watercolor, glitter, and ink) on 300 lb watercolor paper.