BEST viewed enlarged
All images © Angela L Walker, all rights reserved. Please DO NOT PIN any of my images on Pinterest.
I came into the therapy concept of keeping an art journal kicking and screaming… I just couldn't imagine being able to record my innermost thoughts, feelings, and beliefs in a way that wouldn't cause me to break down into tears. How wrong I was! What a wonderful therapeutic outlet! People closest to me are very happy that I've started journaling… I guess I am too! :)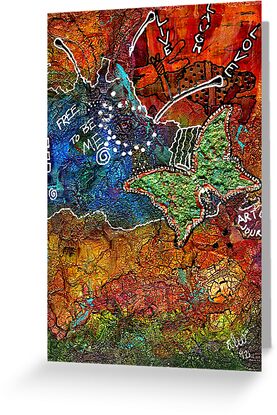 This is the cover of a 7″ × 10″ Canson Mixed Media pad turned into yet another art journal; it is painted with acrylic and ink.