BEST viewed enlarged to see the unique texture of Shell paper
All images © Angela L Walker, all rights reserved. Please DO NOT PIN any of my images on Pinterest.
Featured in Superbly Visual September 2012
Featured in Freedom of Expression September 2012
Featured in Green Artistry! September 2012
Over the rainbow,
in a land far away
there is a beautiful place
where miracles
happen everyday…
A lovely place
where faith
and hope
and love
reign supreme!
Miracle Valley.
© 2012 Angela L Walker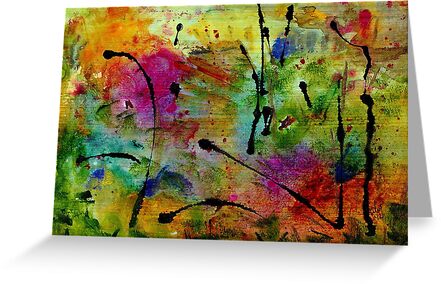 This mixed media painting is made from acrylic and ink on natural Shell Paper (see below).
Shell Paper is a multi-media paper made with actual shell emulsion, specially designed to accept acrylics, watercolors, inks, pastels, and even oil pastels! The paper comes in colors and natural white; colored papers are made using organic pigments, and natural white adds a beautiful pearlescent effect to transparent washes. Surface is lustrious and semi-absorbant. In fact, the calcium in the shell coating allows for wet media techniques, making Shell Paper the ideal surface for multimedia expressions using a wide array of media from crayon and charcoal to fluid acrylics and inks.