BEST viewed enlarged
All images © Angela L Walker, all rights reserved. Please DO NOT PIN any of my images on Pinterest.
Today
I was able to get back to painting…
and as I prepared to work,
I began thinking
of all the blessings
in my life…
having had to deal
with unexpected deaths,
I felt relieved to work again;
I imagined the kind of bliss
I expect to feel when my boyfriend
kneels
ever so carefully
and pops the question…
the BIG question…
that all important question
that happens in love stories
and movies with very happy
endings…
Imagined Bliss!
What a delightful day that will be!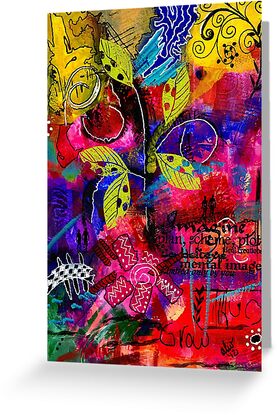 This is a mixed media painting made with acrylic gouache, Intense pencils, fluid acrylics, and ink on 140lb heavyweight 9″ × 12″ Watercolor Paper.