BEST viewed enlarged
All images © Angela L Walker, all rights reserved. Please DO NOT PIN any of my images on Pinterest.
FINAL PAINTING
This is the finished painting (scanned portion).
It's about celebration… time to have a good time… time to party!
This mixed media painting was made with acrylic ink, acrylic paint, and india ink on Sennelier 300 lb watercolor paper.
Here's the progression:
This started out as being named , but by time I got to Stage 3, it was clear it needed a new title. My friend and fellow artist (photographer), Larry Baker gave me this title and I so agree with him!
Abstracts are funny that way… sometimes they don't turn out anything like they started.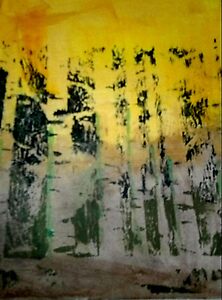 Deep in the Woods-WIP1
by Angela L Walker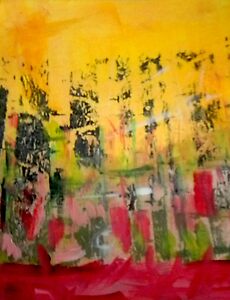 Deep in the Woods-WIP2