BEST viewed enlarged
This piece is dedicated to Dr. Leon Crumley, my doctor who has been caring for me for over 15 years. He's an amazing man and an incredible doctor. There had been several serious misdiagnoses for health problems that Dr. Crumley took the time to delve into, find the root cause for the problems, and develop a care plan to keep me living with less pain and discomfort. He's my Medicine Man!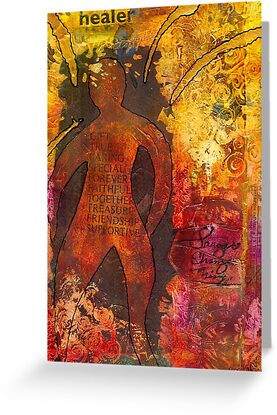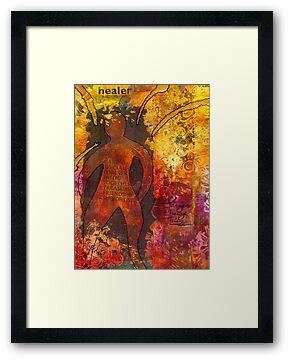 This mixed media collage was made using old book pages, dry wall tape, ribbon, acrylic ink, acrylic paint, and india ink on Sennelier 300 lb watercolor paper.