All images © Angela L Walker, all rights reserved. Please DO NOT PIN any of my images on Pinterest.
Here in Dearborn, MI,
Greenfield Village has fireworks
every night
from June 30 until July 4.
It is very common
to see vehicles
pulling over on Michigan Ave
and along the M-39 Service Drive
in awe of the night display.
I'm fortunate to live very close
to the historic Greenfield Village…
so I get to see
the beautiful night show
for free
just by pulling over
to the side of the road.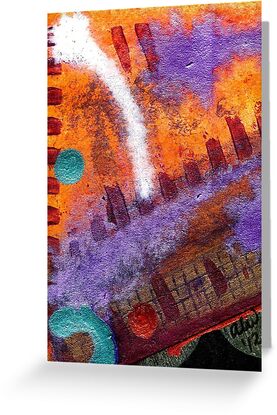 This mixed media ACEO (2.5 × 3.5) is made from hand painted paper, watercolor, mica, drywall tape, acrylic, and ink on extra heavyweight watercolor paper.