BEST viewed enlarged
All images © Angela L Walker, all rights reserved. Please DO NOT PIN any of my images on Pinterest.
This piece is a reminder of my brief travels to Arizona and Nevada, USA… and the wonderfully rich turquoise I find whenever I visit there! Just as that part of our country is so richly textured, so is this small painting.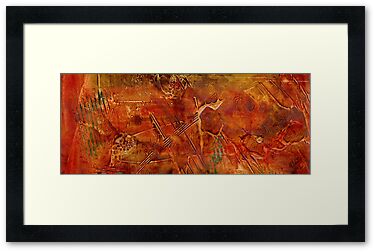 This is a painting made with Golden acrylics, Jacquard acrylics, mica, watercolor, walnut ink and FW acrylic ink on heavyweight Bristol (vellum finish) paper.