BEST viewed enlarged
On Blue Pond
the birds respond
to the song I hum in my heart.
On Blue Pond
there's a special bond
that nothing can tear apart.
It's my secret place
to pause and think
my secret place to dream.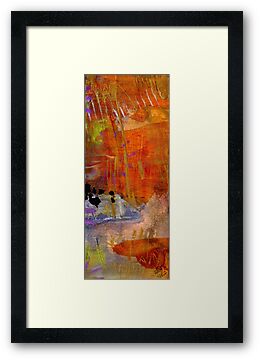 This is a painting made with Golden acrylics, Jacquard acrylics, mica, watercolor, walnut ink and FW acrylic ink on heavyweight Bristol (vellum finish) paper.