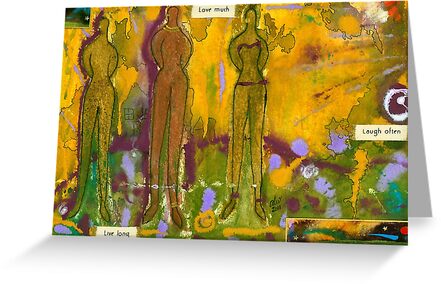 Everyone on this planet
has a unique PURPOSE
for being here…
some of us discover
what that purpose is
and live our lives fulfilling it;
some of us never discover
our purpose for being here
and thus leave this place
with our contributions left undone.
These are the PURPOSE seekers…
they're commited to
discovering their unique missions,
and to helping others discover theirs as well.
This iis a mixed media collage made from acrylic, wax pastel, ink, cotton ribbon, printed silk, and metal on Canson 140# heavyweight watercolor paper.