Mirror Mirror
Mirror, mirror
on the wall,
reflect the truth
lest I fall…
Show me a picture,
crystal clear
of how I should travel
absent of fear.
Truth be told
and seen with the eye
is all I need
to move forward
and try.
Mirror Mirror
on the wall
I've searched my soul,
I now stand tall.
I know the truth…
it's set me free
to be the woman
I am meant to be.
Poem by Angela L Walker
Copyright 2011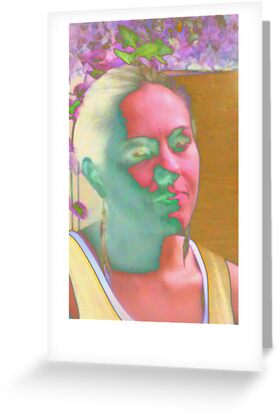 This is a digitally altered photo of a friend who was so deep in thought, she didn't even see me taking her picture. I knew I wanted something unusual to go with this poem; I think this works…