1133 views as of 11/2/2013
Featured in ACEOs December 2011
Featured in The Group April 2012
Featured in ART Universe April 2012
Featured in Painters Universe May 2012
Featured in Retired and Happy June 2012
I was inspired to create this piece while listening to the song: . I've always loved the song… even as a little girl, this was clearly a favorite!
Somewhere over the rainbow,
skies are blue
and the dreams
that you dare to dream
really do come true…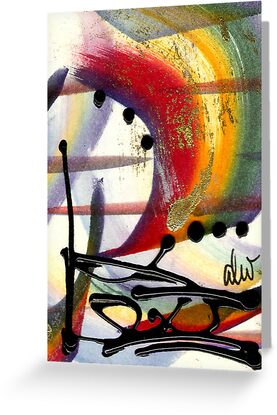 This mixed media ACEO (2.5 × 3.5) is made from sparkling metallic gouache, acrylic ink, acrylic paint, and ink on extra heavyweight watercolor paper.