BEST viewed enlarged
All images © Angela L Walker, all rights reserved. Please DO NOT PIN any of my images on Pinterest.
124 views as of 8/15/2013
Featured in Collage with Traditional Mediums June 2013
Drawing is hard for me;
drawing men seems the hardest…
but I'm determined
to keep trying my hand at it
so I can incorporate
life
into my mixed media work.
I know Josh is looking down
and chuckling at my attempts;
he was such a good artist! :)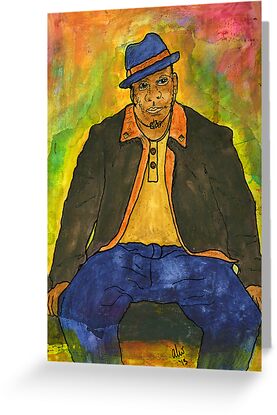 Would make a nice Father's Day card for next year! :)
This is a mixed media collage using acrylic, ink, tissue paper, india ink, and embellishments on heavy weight mixed media paper.