Lozen, available as a framed print,canvas and mounted print.
Lozen was an Apache warrior and Shaman of great power, it's said she possessed horse magic.
Lozen's brother was Victorio an Apache chief and he is quoted to have said, "Lozen is my right hand, strong as a man,braver than most and cunning in strategy. Lozen is a shield to her people."
Lozen bravely fought beside Geronimo and her story is one of a fascinating and highly respected woman who sadly died in confinement of tuberculosis.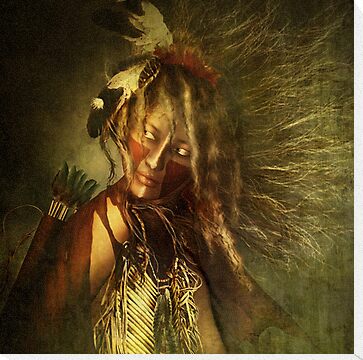 Artwork is Copyright © Shanina Conway & may not be reproduced, copied, edited, published, transmitted without permission