La Mer – Black Pearl Mermaid art print.
Available as a framed art print,canvas,mounted and card.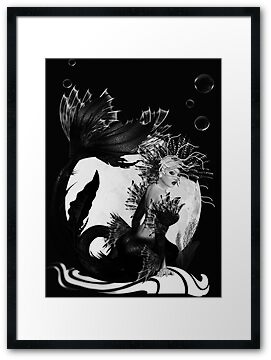 I've always adored the Art Deco period and found Erte's work inspiring…not that I can ever claim my work is anywhere near his exquisite style…I'm just looking for my own using 21st century tools;)
"Hail to thee, blith Spirit!
Bird thou never wert
That from Heave, or near it,
Pourest thy full heart
In profuse strains of unpremeditated art.
Percy Bysshe Shelley
Thank you Bill:)
Image copyright © 2010 Shanina Conway.
Copying and displaying or redistribution of this image without permission from the artist is strictly prohibited: Note digital fingerprint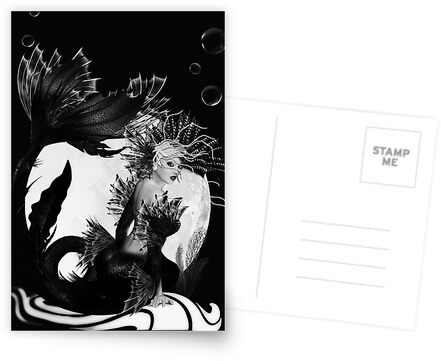 beautiful song….version by Charles Trenet….Here on YouTube
La Mer ipod case speckcase
A sleek and customizable Speck Products® brand case for your iPhone 4. Combining luxury with ultimate protection, this fitted hard plastic case is covered with an easy-to-grip fabric that is richly printed with La mer design. Pleasing to the touch, this lightweight and durable custom case allows optimal access to all sensors, ports, and controls on your iPhone 4, while offering superior comfort in-hand.
Compatible with both the Verizon and AT&T models of the iPhone 4, our universal custom iPhone 4 cases offer the perfect fit for your phone no matter your carrier, click image to see more of this design.