Moon Cradle – Art by Shanina Conway
Available as a framed art print, canvas and mounted print.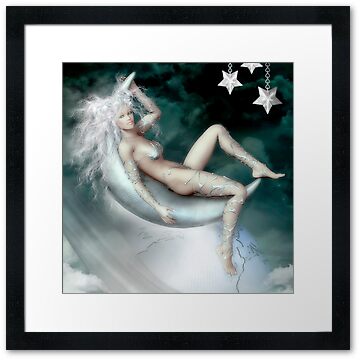 The moon cradle's rocking and rocking
Where a cloud and a cloud go by
Silently rocking and rocking
The moon cradle out in the sky.
From a poem The Ballad Of Downal Baun by – Padraic Colum.
Padraic Colum was a celebrated Irish poet, novelist,dramatist and folklore collector.
Image copyright © 2010 Shanina Conway.
Copying and displaying or redistribution of this image without permission from the artist is strictly prohibited: Note digital fingerprint