Cosmic Joker available as a framed art print, canvas wall art, poster and card.
The world is a Mardi Gras, a pagentry of divine sparks and beneath the garment of the jester is the divine.
Are we unwitting victims of a single mighty intelligence,an infinitely inventive and devious trickster who delights in toying with humanity for its own amusement?
Are we looking for a needle that no one ever lost in a haystack that never was?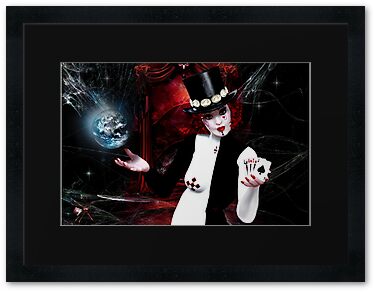 Available as a framed art print, mounted print, canvas prints poster, card and postcard.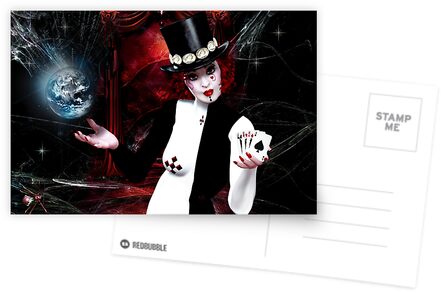 Image copyright © 2008 Shanina Conway.
Copying and displaying or redistribution of this image without permission from the artist is strictly prohibited.
Cosmic Joker Shoes and accessories Now Available at Zazzle
Click the image to see these and more Cosmic Joker items

Cosmic Joker Keychain