Silent Self – one's divine nature
Available as a fine art print, canvas print and greeting card.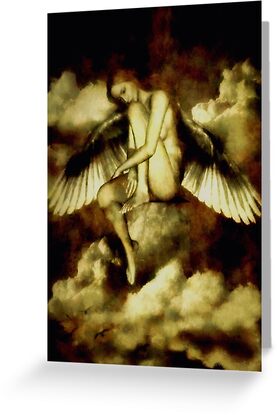 Silent Self is a representation of the process connecting with one's Holy Guardian Angel.
Aleister Crowley in his early years within the Thelema system believed connecting with the Silent Self the Holy Guardian Angel within was the most important and essential process for attainment.
Later in his 70's he came to believe the HGA was not one's self but an independent entity.
Chopra argues the theory in "How to Know God" when one takes the inner path to the Level 3 of Consciousness through meditation and contemplation,you will find your true self, Silent Self, where you and God are one, transcending ego.
The Silent Self of Level 3 is also the true self Carl Jung described as a technique for developing the transcendental ego to evolve into the Silent Self.


Image copyright © 2008 Shanina Conway.
Copying and displaying or redistribution of this image without permission from the artist is strictly prohibited.
.