Australian born artist Shanina Conway is a consummate and dramatic visual storyteller.
Whether it be her much loved Equine art or fantastic themes her work fascinates aesthetically and technically.
Skilled in various mediums and inspired by a variety of genres with a great appreciation for the early Masters she has embraced new mediums to create dynamic art with a classical edge.
After years of working in Advertising, the Fashion and Music industry,6 years ago Shanina returned to her first love, creating art.
Self taught and naturally gifted her artwork is elegant and skillfully crafted always rich in drama and detail.
Commercial applications include Corporate Advertising, Nightclubs, Shops, Restaurants,Bars and Hotels bookcovers and CD covers.
Degas said it best…..Art is not what you see but what you make others see.
For commercial applications please BMail with details.
Artwork is Copyright © Shanina Conway and embedded with a digital fingerprint & may not be reproduced, copied, edited, published, transmitted without permission..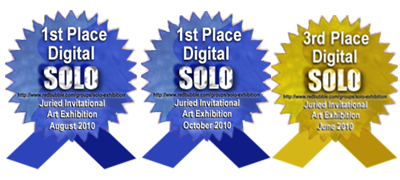 .Very proud to have won 1st Prize in the SoJie6 Digital Art and the Matt Mawson Digital Art Award

.