ALIPEDIS:
Runaway Emotions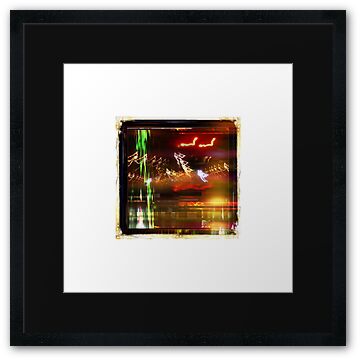 SQNIN Project:
I have listened to Nine Inch Nails since high school, and Year Zero is the most recent NIN album I own. I absolutely loved the viral marketing campaign to promote the album. There were several websites involved, and the art direction and design philosophy of this campaign have made a significant impression on me. The idea behind the campaign is that the websites are somehow coming to us from the future, and thus the images and text have many deliberate errors in them to create the sense of a distorted transmission (example: http://iamtryingtobelieve.com/ ). I have recently come across some old images and photographs of mine that were inspired by the Year Zero viral campaign, and I have used them to develop my own interpretation of this sort of distortion and decay.
There are certain themes and types of images that have always attracted me. Old photographs with visible signs of the effects of time, and old dirty or "grungy" images seem to convey a mystery in their very nature. The images I have created are photoshop manipulations and compositions of several photographs from the depths of my hard drive, and with them I hope to combine the distorted "glitched" effect with a feeling of antiquity.
Collage of street lights, photographs taken during night drive. Manipulated in Photoshop.