Hi all,
My work is categorized in my BubbleSites for your convenience:
MORE ARTWORK / PHOTOS ARE FOR SALE AT
http://alabca.redbubble.com/
and
http://souvenir.redbubble.com/
and
http://europaphoto.redbubble.com/
and
http://abphotoart.redbubble.com/
and
http://albzart.redbubble.com/
~~~~~~~~~~
NOTE: As of May 2013 RB no longer allowed propagation of these Bubblesites so you have my sincere apologies on this. Any links to the Bubblesites now send you back to our Portfolio. RB has a habit of scrapping hours and hours of our work on their whims as they always think that change is always for the better. I, on the other hand, fully subscribe to the "If it ain't broke, don't fix it" train of thought.
They want us to use "Collections" instead but then myopically restrict us to 100 works per Collection.
Now in April 2014 they have eliminated many of my favourite product lines….
Helloooooo……
My NEW PERSONAL WEBSITE to direct folks to all of my work is HERE
I do hope you enjoy my work.
If a link does not work, just contact us directly and we will try to fix it it..
Comments are greatly appreciated.
Favoring is great.
Purchases are fantastic.
Personal comments may be directed to aljbourassa@gmail.com
Cheers,
Al
All artwork is copyright protected and any use, copying, theft, download or reproduction without the express consent of the artist or RedBubble is strictly prohibited.
POPULAR ARTWORKS THANK YOU
Over 620,000 views on this site alone, and over 1,100,000 my five alter-egos. I am overwhelmed by the great response.
We now have over 17,400 views of the following Rustic Log Cabin artwork alone! Thank you to all those who have viewed and favored it.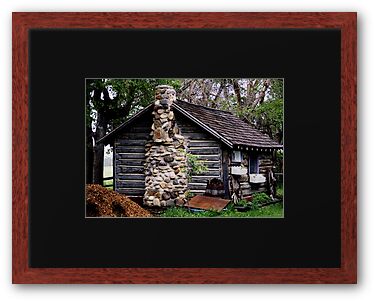 CLOTHING FAVOURITES