Birds of Hatzic Lake in Mission, BC, Canada.
*50% of proceeds from sales will be donated to a disaster relief fund needed in Japan.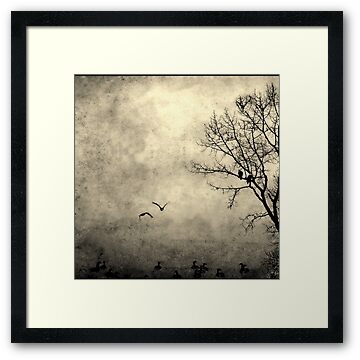 FEATURES
Your Magic Place March 2011
Thank you very much for your comments. Critique and feedback are appreciated on any of my pieces
NIKON D2X1/3200 s, f/1.8, ISO 200, 50 mm
© Copyright 2011 AJL Photography – Annie J Lemay. All Rights reserved.
Textures by Shadowhouse Creations
Black & White version of the "Resting Point"
Nikon D2X