I watched the Avatar Movie very late – everybody had seen it and I still had not made my way to the movies…..
Three weeks ago I did it and I was deeply impressed!
I have done this portrait of Neytiri in ArtRage, with a desktop wallpaper as reference. I used some PSE- brushes in ArtRage to paint it, and added a canvas texture from Artsuite.
All you fans out there – have fun!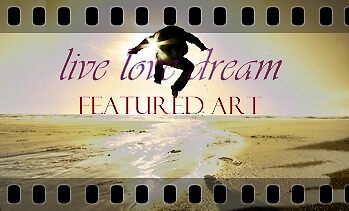 featured in "The Sisterhood" 27.Sept.2010