Recent addition to this Doll – new real leather jacket purchased from a car boot sale, child size brand new, mega, I knew she would look good in it, now she is ready to kick some ass biker style.
This is the "Join Us" shot!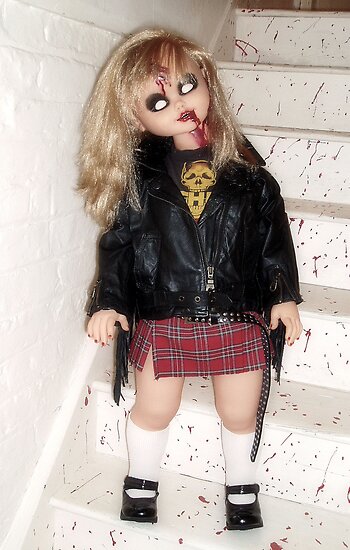 Original doll was a Jesmar walking doll.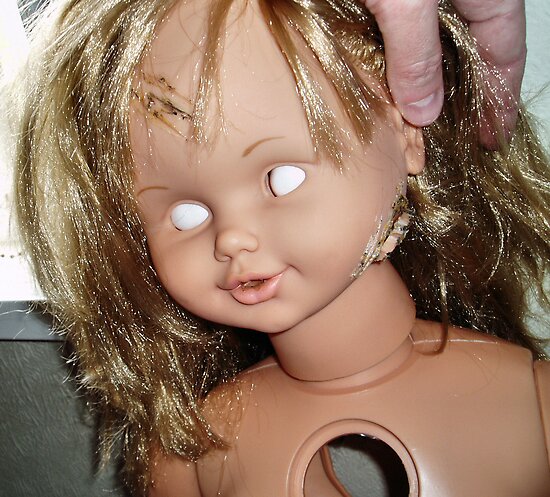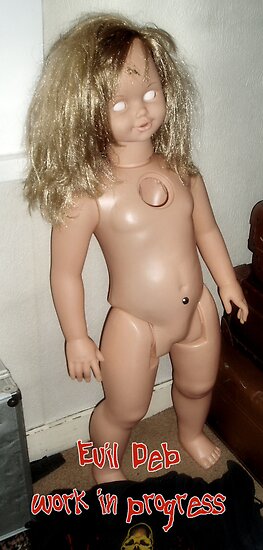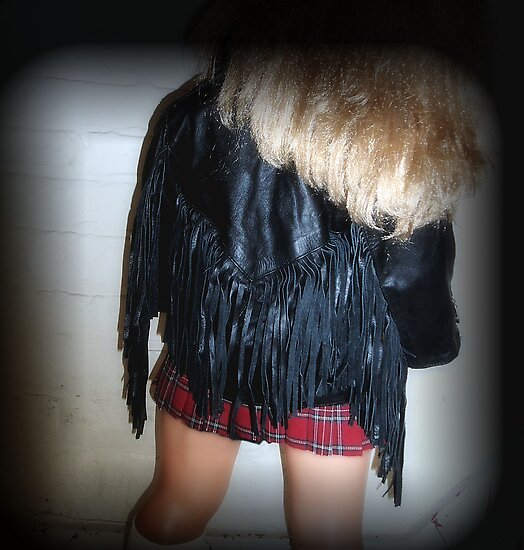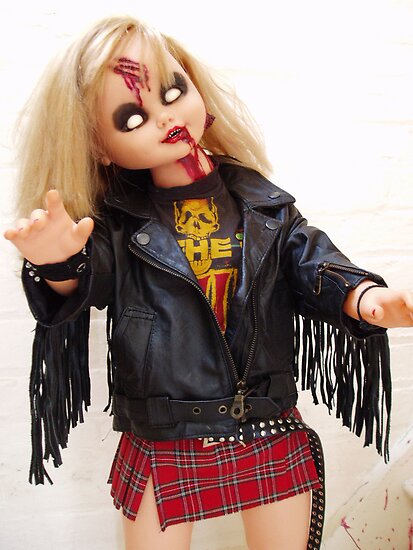 (and yes…that is my stairway….mods done recently – my girlfriend was not expecting to find the "artefacts" on the way to the loo, and after having a mild seizure, she mentioned I should be "sectioned!")