My friend's Daughter, Lauren, (14 at the time) entered a competition at her local Roller Disco Hallowe'en Party.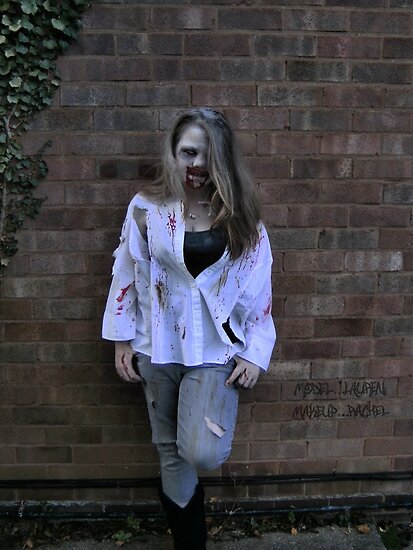 I was intending to make her up as a vampire using my professional movie fangs and makeup, but alas, I could not be there and her Mum had to step in my shoes to do the costume.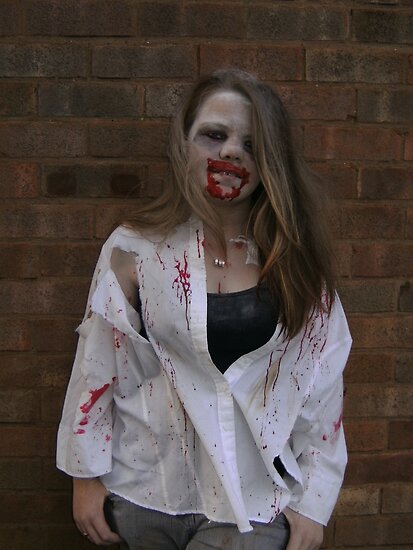 Rachel decided to turn Lauren into a classic Romero Zombie instead, and I was very impressed, so were the Roller Disco crowd too…..as….SHE WON!!
Here is the shot below at the roller disco.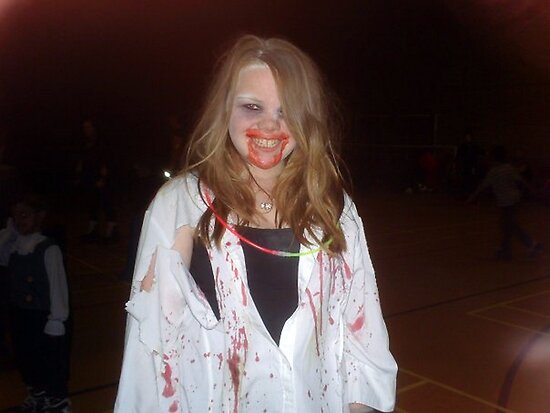 As I could not be there the best I could do when I got back was a manipulation on one of the shots, and this pose screamed out at me straight the way.


The modded photo is a close up of her, I slightly manipulated eyes, and added more blood added to the teeth by me, otherwise its as Rachel made her up, using food colouring and syrup and talcum powder!
Mod done in Paintshop Pro X2.
Medion Graphics Tablet.
Rachel's E-Systems PC.
The camera is an older Hitachi 8mp around £70!
(Laurens)