502 views as at 3 May 2012
The Aroona Valley is within the Flinders Ranges National Park in South Australia. It is about 25 kms. north of Wilpena Pound. The name Aroona is from an Aboriginal word meaning running water or place of frogs.
The Aroona Valley is a long open valley between the Heysen and ABC ranges. It is considered to be the most beautiful place in the Flinders Ranges by many people. The scenery in the valley has been painted by Hans Heysen and other artists.
There are forests of northern cypress pine in the valley. River red gums are found along the creeks.
Camera – Nikon D 80 ; Lens – Tamron 70 – 300 VC
Postcard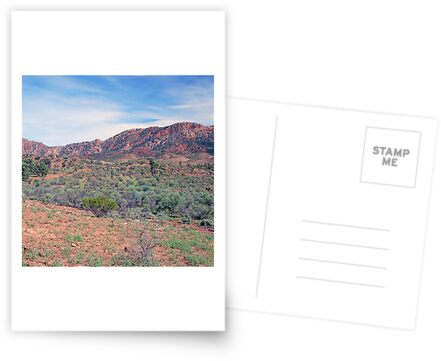 Framed Print