This time I stay close to home, folks, exactly 400 meter from my back door.
Moermond Castle is a 13th century castle situated on a beautiful country estate close to my village of Renesse, in the South-West of the Netherlands. The estate covers some 45 hectares of land and was created around 1229. The castle was destroyed twice in battles, but rebuilt each time. The flood disaster of 1953 precipitated a complete restoration, and since then, the castle has become a popular venue as a conference centre.
The two flags are from the province Zealand (left) and the Netherlands (right).
Greetings from Zealand, Netherlands,
Adri
539 views on 2404-2012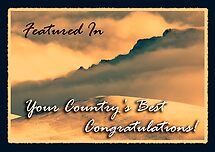 Camera Maker=NIKON CORPORATION
Camera Model=NIKON D80
Lens=Nikkor 18-135mm
Exposure Time=1/200 sec
F-Number=F9,0
ExposureProgram=Shutter priority
ISO=100
Date Time Original=2008:03:30 13:14:39
Metering Mode=Center
Focal Length=20,00 mm
User Comment=©ADRIPADMOS
ExposureMode=Auto
WhiteBalance=Auto