I have been saying this as my tag for over 3 years now!
It started HERE-
and has grown into what it is now!
Including my Chookas Profile


Featuring a cartoon by

Tracy Bignall
that moderates the EEG
But then along came

Ken Tregoning
and he did this: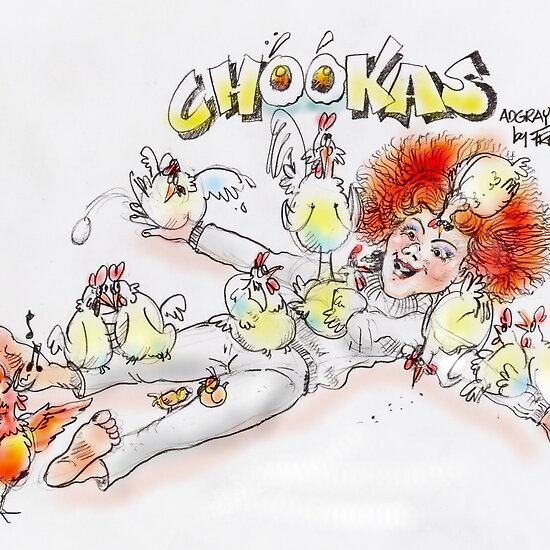 HOW DO I SAY THANK YOU?
Please Visit Ken's Gallery of astonishingly good art!
Thank you Ken thank you
for this image and for your care!
I know I have not been about much of late
- my life just keeps getting in the way! -
But thank you for this and for being there!
CHOOKAS!!! ☼Ü☼