This floret caught my eye with the downward curve of the blossom and the bright pink petal almost waving at me! I was lucky to capture it in my yard back in October, before the frost took its toll. Now, of course, my flowers are all gone…
Nikon D300S and Nikon 105mm f/2.8 micro lens.
I used OnOne Perfect Effects Dreamland Glow, and Nik Color Efex 4 Darken/Lighten Center and Brilliance/Warmth, For the background texture I used Solstice Vigor from French Kiss Textures.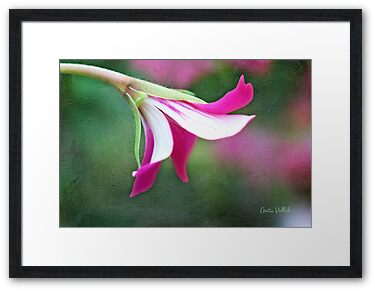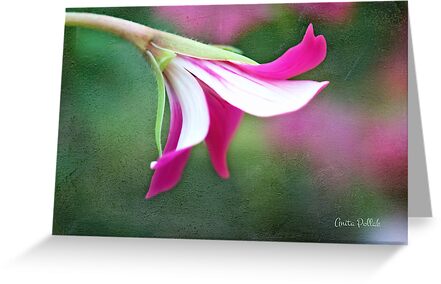 Featured in Gems (April 13, 2013)
Featured in Artist's Universe (January 15, 2013)
Featured in One Single Flower on Display (January 13, 2013)