I finally made it to the Berkshire Botanical Garden in Stockbridge, Mass. and the daylilies were just gorgeous. I took (and discarded) many shots, but this was one of my favorites because of the dusting of pollen on the petals. The flower is called "Chicago Regal" and regal it certainly is. The flower is more purple than red but I like the way the textures warmed the colors.
Nikon 300S and Nikon 105mm f/2.8 micro lens.
I used Nik Color Efex Pro 4 Darken/Lighten Center and Berrylishous and Poppy 5184 textures from Leslie Nicole's French Kiss Textures..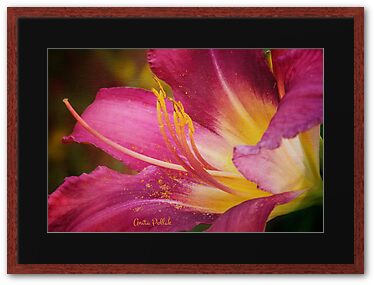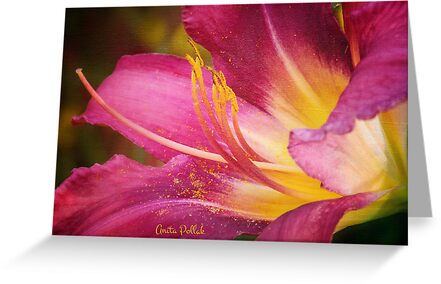 Featured in International Women's Photography (January 31, 2014)
Featured in Artists Universe (July 22, 2012)