515 views as of March 2, 2013
I recently attended a macro workshop focused on the use of flash in macro photography. I shot this pink rose indoors with some window light and two Nikon SB-R200 speedlights mounted on my Nikon 105mm f/2.8 micro lens. The background was a photo of a sky that I liked when I took the shot but not when I looked at it up close in Lightroom. That's when I decided to colorize the image add the textures.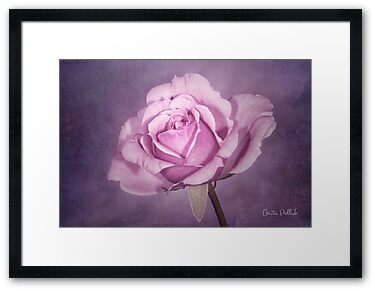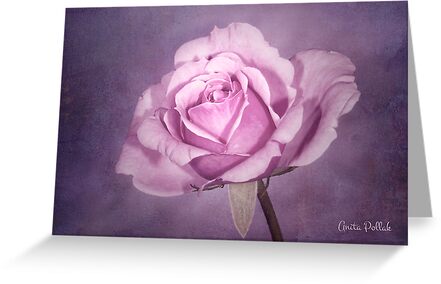 I used Nik Color Efex Pro 4 Colorize and Darken/Lighten Center, and the textures are Purple Grunge and Smokhouse from French Kiss Textures.
Top Ten First Image Submitted to Roses Grow on You Challenge (May 1, 2013)
Top Ten Lovely Lavender Avatar Challenge (April 10, 2013)
Featured in 5 (March 10, 2013)
Featured in Blooms (February 8, 2013)
Top 10 in Stop and Smell the Roses Voucher Challenge (February 3, 2013)
Top 10 in The Absolute Clarity Roses Challenge (January 8, 2013)
Featured in Lovely Lavender (January 8, 2013)
Featured in The Group (December 20, 2012)
Featured in Artists Universe (July 12, 2012)
Featured in Enchanted Flowers (July 4, 2012)
Featured in One Single Flower on Display (June 27, 2012)
Featured in Bubbling Artists (June 24, 2012)
Featured in Gorgeous Flower Cards (June 23, 2012)