We did some landscaping last fall and this spring has been a treat – each day we are greeted with lovely plants that are totally new to us. This is one of them – it's common name is golden ragwort and the botanical name is "packera aurea". Not surprisingly, it has yellow flowers, but the buds are two-toned, as seen in the photo. I tried a variety of shots but I liked this selective focus image best.
Nikon D300S and Nikon 105mm f/2.8 micro lens.
I processed it with Nik Color Efex Pro 4 Contrast Color Range, Topaz Detail Soft Looking, and three textures – Flypaper Textures Verdigris Mist, French Kiss Textures Classique Buffed, and Kim Klassen's The Veil.
414 views as of December 20, 2013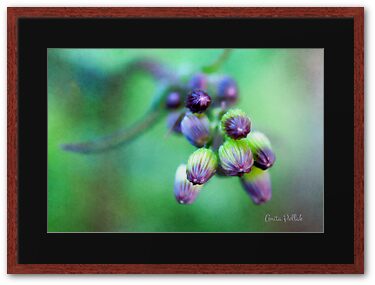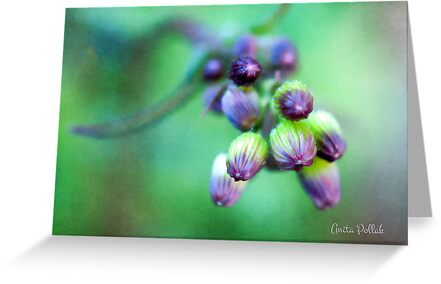 Top Ten Art in Math November Features Challenge (December 13, 2013)
Featured in Enchanted Flowers (April 16, 2014)
Featured in International Women's Photography (November 16, 2013)
Featured in Art in Math (November 11, 2013)
Featured in Feelin' Good (June 12, 2013)
Featured in Artists Universe (April 16, 2012)
Featured in Just Fun (April 15, 2012)
Featured in Backyard Macros and Closeups (April 15, 2012)