OK, I went a little crazy with this one. I used a layer of Fractalius set to Linear Light and the colors are pretty wild, but I like the effect. This takes me back to the 60's – I guess I'm showing my age, but that's all right with me!
Nikon 300S and Nikon 105mm f/2.8 micro lens.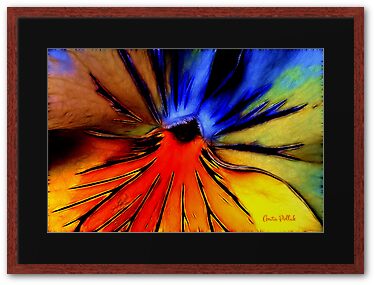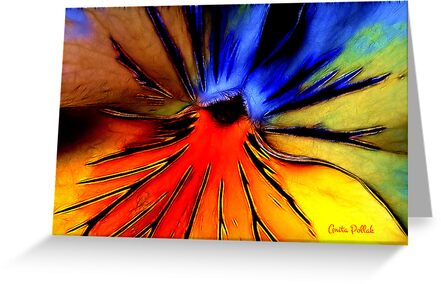 Featured in International Women's Photography (January 16, 2014)
Featured in Tuesday Afternoon (January 8, 2014)
On May 6, 2013, I was honored to have my Far Out Pansy selected as the Pick of the Day in the Bubbling Artists Group. Thank you so much for this wonderful honor, Vicki!