In the midst of this endless winter, I really wanted to look at spring photos, so I chose three taken in my yard last spring. All three were taken on April 17, 2013.
126 views as of March 9, 2014.
Dedicated to all the hardy souls dealing with endless snow, ice, and the dreaded wintry mix.
The photos are forsythia flowers, baby viburnum leaves, and a daffodil.
I a different texture from 2 Lil Owls for each photo, plus two textures combined for the background. The font is "Quigley."
Nikon D700 with Nikon 105mm micro lens for all three photos.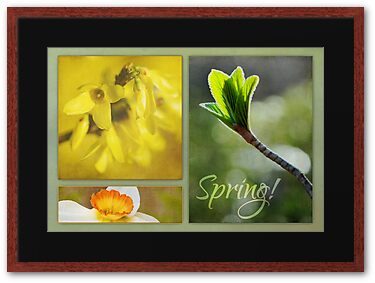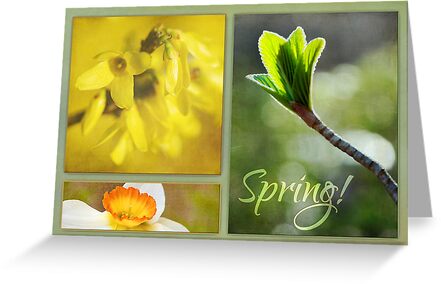 Top Ten Just for You Longing for Spring Challenge (February 22, 2014)
Featured in Peace, Love, and Tranquility (February 19, 2014)
Featured in Just for You (February 17, 2014)
Featured in Cards for Sale (February 15, 2014)