As I went through my yard trying to capture the fall flowers before an expected frost that night, this maple leaf sitting alone on our bluestone path called out and I answered. The shot was very simple, but I wanted to give it the full treatment, since it was so beautiful and there won't be many more like it this year, and of course, I do love to play with filters!
I used all kinds of filters on this, including Topaz Simplify Buzz Sim, Snap Art Impasto, OnOne Perfect Efffects glow and vignette, Balmy texture from French Kiss Autumn Rain, and even a rock texture layer from Filter Forge, at various opacities and blending modes.
Nikon D700 with 105mm Nikon micro lens.
404 views as of March 3, 2014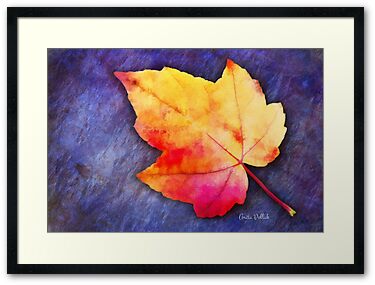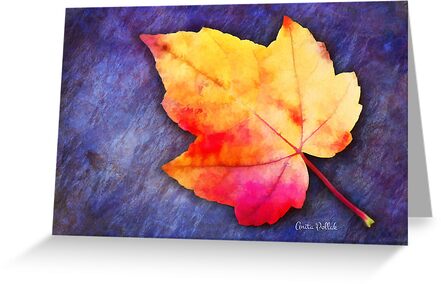 Featured in Photo Painters (February 28, 2014)
Featured in International Women's Photography (November 10, 2013)
Featured in Feminine Intent (November 5, 2013)
Featured in Superbly Visual (November 5, 2013)
Featured in Everyday Women (November 4, 2013)
Featured in Bubbling Artists (November 3, 2013)