The columbines in our yard are thriving this year, and I've taken many photos of them. It's often been breezy in the evening when I like to shoot, but every now and then there's a lull and I took a bunch of shots of this beauty, and this was my favorite.
I made some color and contrast adjustments and used several French Kiss Textures – Atelier Serenity, Solstice Charisma, and Artiste Berrylishous at various blend modes and opacities, but it still needed something more.
I was lucky to receive the Alien Skin Bundle for my birthday (#60 – where does the time go?) so I played around with SnapArt and I liked the way the Impasto setting worked on this image.
Nikon D700 and Nikon 105mm f/2.8 micro lens.
575 views as of January 11, 2014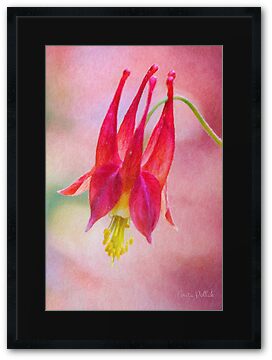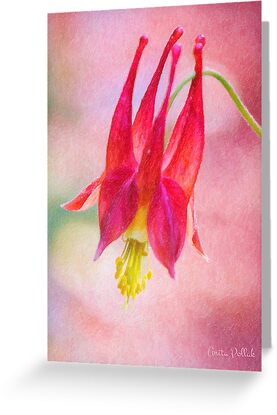 Featured in Blooms (All Seasons Flowers (January 10, 2014)
Featured in Enchanted Flowers (June 18, 2013)
Featured in One Single Flower on Display (June 15, 2013)
Featured in Textures Over Layed (June 12, 2013)