As I wandered through my woodland garden I noticed that the opening heads of some of our ferns looked like little people. I had hoped to capture a whole "family" but I couldn't get them all in focus, so I decided to give Fern Man his very own profile portrait!
Nikon D700 and Nikon 105mm f/2.8 micro lens.
Westford, Massachusetts, USA
I used Topaz Adjust and Nik Viveza for to add clarity and contrast, plus a touch of Nik Color Efex Pro 4 Darken/Lighten Center to bring out his "profile". I finished with Aquarius from Flypaper Textures and Tableaux Pastoral from French Kiss Textures.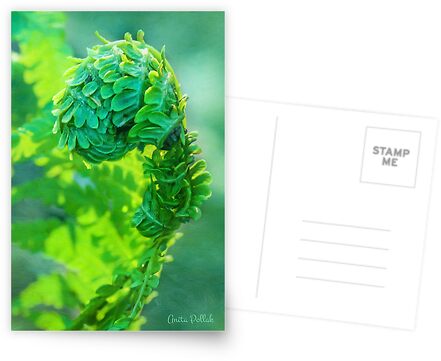 Top Ten Ferns and Mosses Around the World Challenge of Colour (June 15, 2014)
Featured in Postcard Style (January 31, 2014)
Featured in Ferns and Mosses Around the World (July 15, 2013)
Featured in Nature's Patterns and Designs (May 30, 2013)
Featured in From the Heart (May 21, 2013)
Featured in Creation (May 19, 2013)
Featured in Gems (May 19, 2013)